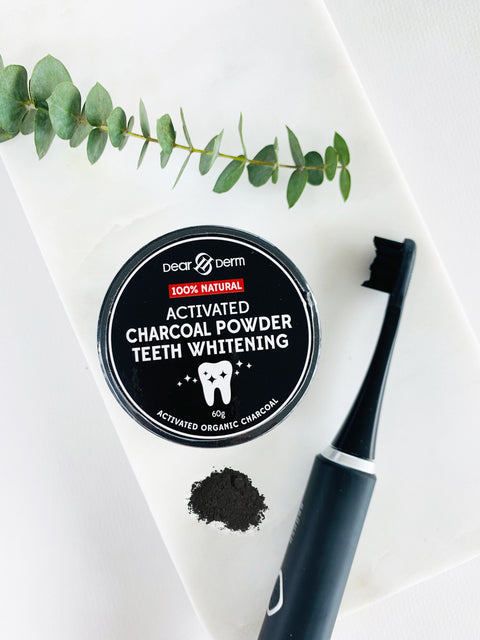 https://thewellnessroute.ca/
Natural Activated Charcoal Powder for Teeth Whitening
Charcoal is one of the best things you can use to brush your teeth with to get rid of surface stains like coffee, tea, wine, and plaque.

Activate Charcoal absorbs plaque and other compounds that stain teeth. The chemical properties found in activated charcoal act as a natural teeth whitener.
The light abrasion that occurs while brush teeth is gentle enough that it won't scratch your teeth but strong enough to remove stains with visible results after 1 use.

As with all treatments it is recommended to have a 30 day commitment to this regime to see full results.

For best results, gently brush your teeth daily with activated charcoal for 30 days.