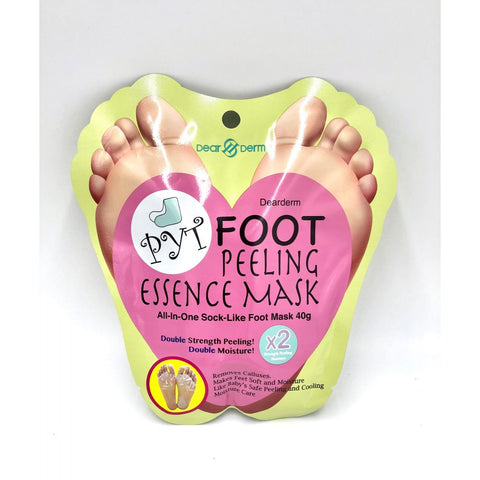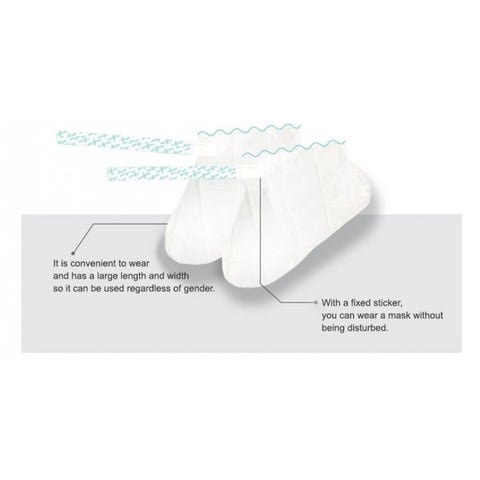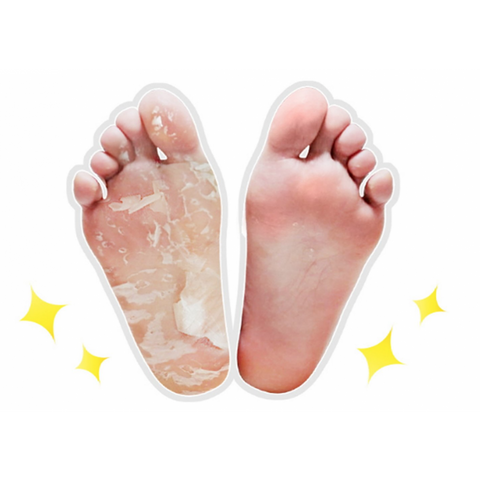 https://thewellnessroute.ca/
Dear Derm Peeling Foot Mask
All-In-One Sock-Like Foot Mask
Double Effects: Double Strength Peeling! Double Moisture!
Removes Calluses. Makes Feet Soft and Moisture Like Baby's
Safe Peeling and Cooling Moisture Care
You want to moisture and exfoliates your feet at the same time; Dearderm Foot Peeling Double Essence Mask will do the job.
Formulated with cypress water, Urea, Allantoin, fruit acid complex, and menthol, these foot masks deodorize and refresh the feet while softening cuticles and delivering deep, soothing hydration. Keep these masks on for up to one hour to energize and revitalize your tired feet. Your feet will thank you!
Dead skin cells will start to come off after about one week of usage. Result may vary by individuals.