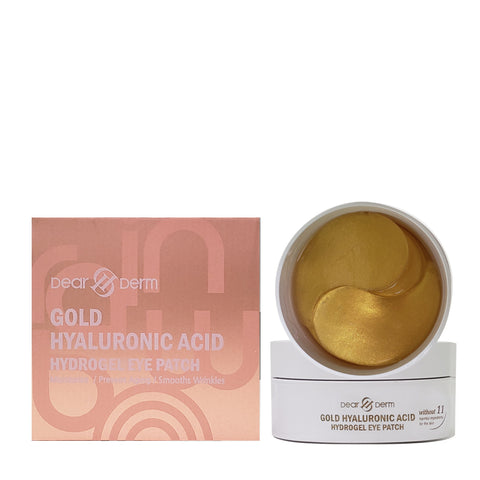 https://thewellnessroute.ca/
Hyaluronic Acid Hydrogel Gold Eye Patches
The Hydrogel Eye Patches are so effective because they contain a high level of amino acids and minerals which deliver the ultimate hydration to the skin. The trace gold elements purify on the skin allowing rapid product absorption. The result of continued use is under eye brightness, toning and depuffing. This self-care product is giving all the relaxed and refreshed vibes.  
How to enjoy:
After washing the face, prepare the skin around the eyes with toner of your choice. 
Place Eye Patch in proper position under eye and pat flat with a spatula.
Leave the patch on for 20-30 minutes and remove it.
Pat the remaining product lightly until it is fully absorbed into the skin.