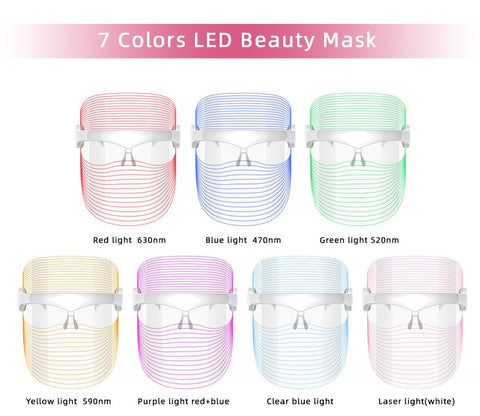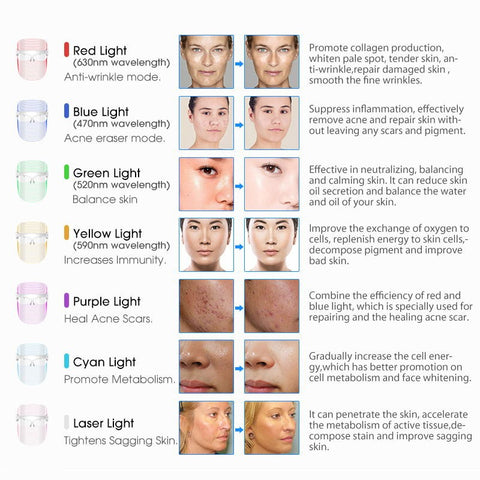 https://thewellnessroute.ca/
LED Light Therapy Mask
Introducing self-care for the multitasker! Improve your skin while doing other things by conveniently wearing this LED mask for a 15-minute session.
LED light therapy helps target different skin issues as well as optimize the absorption of your favorite serums and moisturizers. It works by stimulating blood flow rejuvenating the appearance tone and texture of the skin.
This mask is not limited to just one setting!
You can benefit from 7 LED shades:
Red Light- Increased Blood Flow and Collagen Production.
Blue Light- Calms and Tightens Skin.
Green Light- Improve Pigmentation, Fine Lines, and Anti-Aging.
Yellow Light- Smooths Skin and Reduces Redness.
Purple Light- Relaxing, Improves Lymph Metabolism.
Light Blue Light- Soothing, Can Help Allergies.
White Light- Accelerate Tissue Metabolism.

USB Charger – 15 minutes charge time.