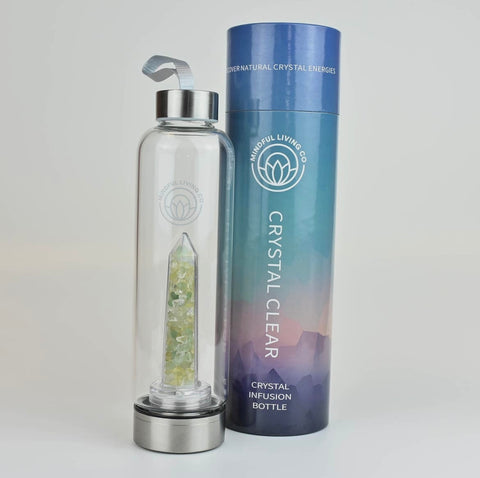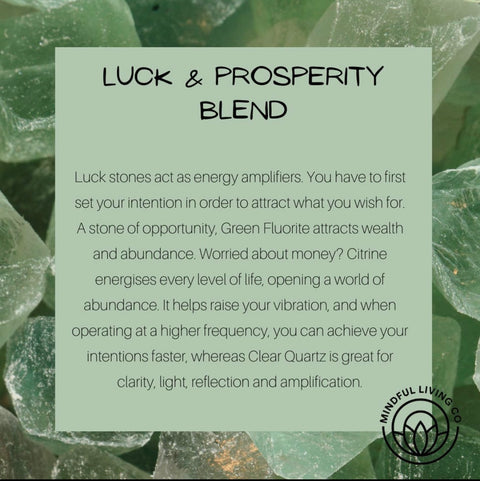 https://thewellnessroute.ca/
Luck + Prosperity Glass water bottle
Activate your drink with Crystal Clear energies
Embrace the healing properties of crystals with our NEW Crystal Clear Water Bottle Blends, infused with natural gemstones. Simply choose your preferred crystal combination and add water to create an elixir filled with natural energies.
Luck stones act as energy amplifiers. You have to first set your intention in order to attract what it is you wish for. Green Fluorite is believed to attract wealth and abundance; it is also considered to be the stone of opportunity, and one to have around you if seeking new possibilities. Worried about money? When negative mind chatter becomes too loud, drown it out with Citrine. A bright yellow stone, Citrine energises every level of life. Our Crystal Clear for Luck blend is designed to help you raise your energy and realise your dreams.
Each Mindful Living Crystal Water Bottle comes in retail-ready packaging, great for gifting. BPA & Lead-Free, with NO harmful plastic or toxins.