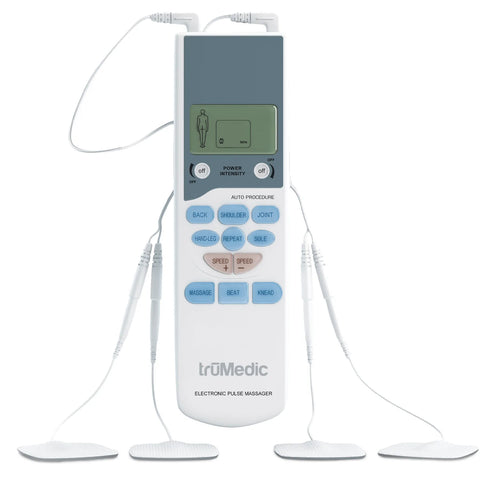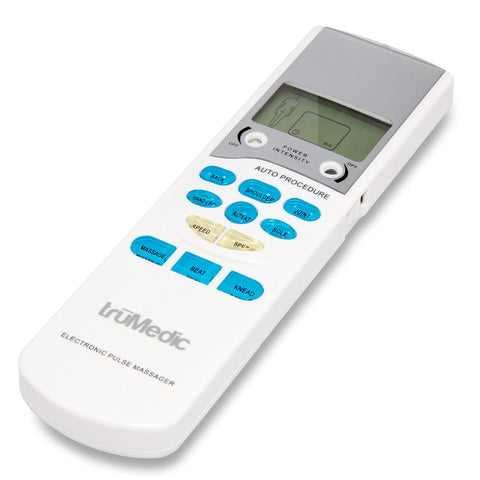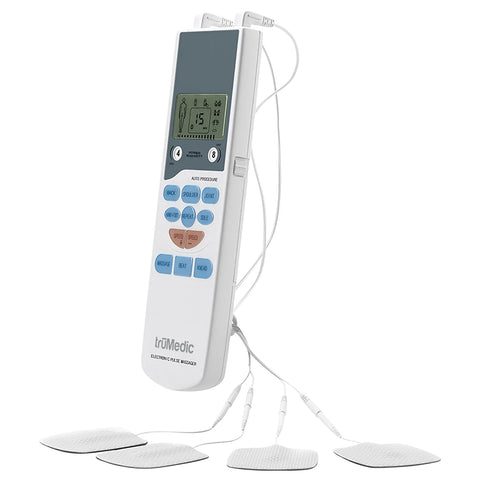 https://thewellnessroute.ca/
TENS Unit Electronic Pulse Massager
The truMedic™ PL-009 TENS electronic pulse massager* is ideal for first time TENS users. Whether you have minor aches and pains or are just searching for something to help your muscles relax, this affordable, easy-to-use device is perfect for you. Benefit from TENS therapy at home or take this lightweight device with you, wherever you go.
Keep pain relief simple
Effectively manage your aches and pains with the PL-009 TENS Unit. This TENS unit is as simple as they come. With the buttons clearly-labeled, you won't have to understand complex terminology to understand how to get the most out of the truMedic™ PL-009. At a glance, the large LCD screen will display the setting, type of massage, and time left on the unit's automatic cycle.
The targeted and effective pain relief that you need
Shoulder pain? Foot pain? Muscle soreness? If you are experiencing aching muscles, our electronic pulse massager may be just what you need. Simply place the included electrode pads on the part of your body where you are feeling discomfort, select one of the five different auto-stimulation programs or choose your desired massage setting, and let the device get to work.
A TENS massager that's portable, lightweight and smaller than a remote control
The PL-009 TENS massager is small enough to take with you so you don't need to stay at home just because of your aches and pains. No big and bulky medical equipment. Just insert the included batteries into the unit, grab the lead wires and your desired electrode pads, and you can manage your pain wherever you go.