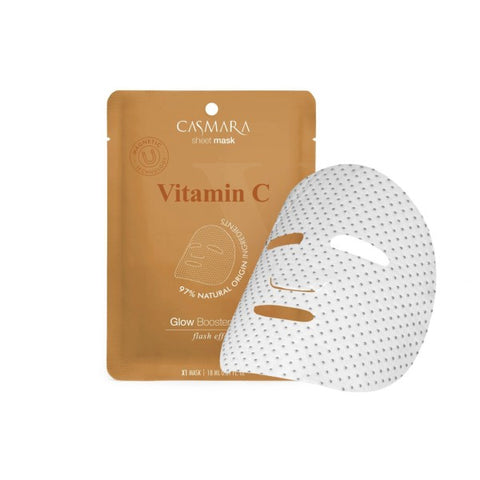 https://thewellnessroute.ca/
Casmara- Vitamin C Glow Booster Sheet Mask
Vitamin brightening booster with vitamin C and niacinamide (B3).
A brightening wakes up to the skin.

Using magnetic technology for optimal ingredient absorption.

This sheet mask is recommended all ages and skin types.
Along with brighten and revitalize the look of this skin this mask helps to even tone and keep the skin hydrated.
Ultimately preventing the appearance of the signs of aging.

What the Active ingredients do:
VITAMIN C: may help slow premature skin ageing and improve the appearance of wrinkles, dark spots, providing a brighter more radiant skin.
NIACINAMIDE (vitamin B3): helps improve skin hydration by preventing evaporation of moisture from the skin and balances the Vitamin C effect.